zizzi_firenze's moblog
by zizzi_firenze
user profile | dashboard | zizzi_firenze maps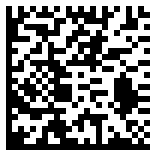 Zizzi from Florence... mobile!
Device: Apple iPhone 3G... finally... after months without a camera phone


View of Florence taken from Michelangelo square
________________


Mara, me and a bottle of lambrusco

Recent visitors
Friends
More...
rss feed
Grazie dell'attenzione 095, some other shots from another island...
gotta catch'em all ;-)
4th Aug 2007, 10:08
comments (0)
These are just some friends from Cabo Verde... we love you all!!!
Me and Eric.
Mara and Antonio.
Me and Nelson.
We and Alisia.
30th Jul 2007, 17:59
comments (6)
This is one of our preferred shots, a precious photo with our bros Dauda and "Mama" who had cooked a great fish for us!!!
30th Jul 2007, 17:35
comments (1)
Here you can see the salinas.
The salinas are inside the crater of the volcano (the island is the volcano) and are situated 5 mt. under the sea level.
30th Jul 2007, 17:18
comments (4)
4 years turtles and... emule ;-)
30th Jul 2007, 16:47
comments (3)
Some shots from our pick-up tour, here you can see some friends from Pistoia and Savona, Mara in front of Monte Leone and our brother from Gambia Dauda!!!
30th Jul 2007, 16:37
comments (1)
Mara love turtles, these are 4 months turtles, next time I will post shots with 4 years turtles!
30th Jul 2007, 16:13
comments (3)
Mara Jones and the last crusade... lol ;-)
30th Jul 2007, 16:09
comments (0)