zizzi_firenze's moblog
by zizzi_firenze
user profile | dashboard | zizzi_firenze maps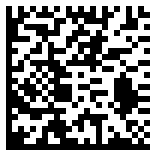 Zizzi from Florence... mobile!
Device: Apple iPhone 3G... finally... after months without a camera phone


View of Florence taken from Michelangelo square
________________


Mara, me and a bottle of lambrusco

Recent visitors
Friends
More...
rss feed
Some phone troubles, but now I have an iPhone on my hands mwahahahaha.
Hello all mobloggers!
Z
Cooking "bombe verdi" [green bombs] a kind of (handmade) spinach ravioli filled with ricotta cheese.
You know we love to cook @camping, not all inclusive like in Caboverde but ever a great and yummy experience!
Beach of Santa Maria in Sal
Naturally... fresh fish everyday!
4th Aug 2007, 10:46
comments (0)
On airplane from Boa Vista to Sal.
4th Aug 2007, 10:35
comments (0)
...
4th Aug 2007, 10:20
comments (0)
1. Mara on Santa Monica beach
2. Deserto de Viana (che te lo dico a fare?)
3. Sal Rei - beach
4th Aug 2007, 10:15
comments (0)