zizzi_firenze's moblog
by zizzi_firenze
user profile | dashboard | zizzi_firenze maps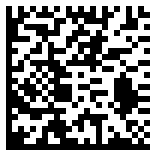 Zizzi from Florence... mobile!
Device: Apple iPhone 3G... finally... after months without a camera phone


View of Florence taken from Michelangelo square
________________


Mara, me and a bottle of lambrusco

Recent visitors
Friends
More...
rss feed
We can't wait to see you, kiss you, give you all our hugs and love, in
this moment all that we want is to call Captain Kirk to teleport us at
home in a few.
We can see Palermo from the boat, and you are so far Toto'...
[damn! No signal, I will post this tomorrow morning]
25th Aug 2008, 06:19
comments (2)
About 1hr to start from Palermo, I think about 2 or 3 hours before
lose any gsm, gprs or edge signal since tomorrow morning :(
No signal=no moblogging, this is probably the last post for today, in
this case goodnight our friends and followers, hugs from us ;)

Zizzi and Mara
24th Aug 2008, 20:46
comments (1)
Is coming! Is coming!
24th Aug 2008, 19:41
comments (0)
This is a little part of the cars are waiting the boat from Palermo to
Napoli :(
24th Aug 2008, 19:14
comments (1)
... della strage di Capaci
24th Aug 2008, 17:34
comments (0)
24th Aug 2008, 16:15
comments (0)
24th Aug 2008, 15:13
comments (0)
24th Aug 2008, 15:10
comments (0)