by Dhamaka
user profile | dashboard | imagewall | contact user


"Insanity: doing the same thing over and over again and expecting different results"........ Albert Einstein


My new dance photography blog, DanceTog is here

My formal G20Voice blog is here


"When you're standing on a comfortable rug, you have to expect it to be pulled from under your feet sometimes"
........ Ben Moor



My homesite

My flickr

C_E on twitter

Images on twitter

CyclistOnChemo on twitter

My facebook

This is my personal blog, not a venue for saleable images. In fact, because it's here that I share things that are important to me with the members of the moblog community, photo quality's not my priority. Events, occasions, achievements, thoughts, trips and experiments - you'll find them all here. Contact me for the development version of my photo portfolio, for a selection of saleable images or visit my dance photography blog or my website for cuttings. And remember that all photos remain my copyright unless I've specifically said otherwise.

* * * *

"Every time I see an adult on a bicycle I no longer despair for the future of the human race"
........ H G Wells

"All life is an experiment. The more experiments you make the better"
........ Ralph Waldo Emerson

"Luck favours the prepared mind"
........ Louis Pasteur

"Never to get lost is not to live, not to know how to get lost brings you to destruction, and somewhere in the terra incognita in between lies a life of discovery."
........ Rebecca Solnit

"Give, give, give -- what is the point of having experience, knowledge or talent if I don't give it away? Of having stories if I don't tell them to others? Of having wealth if I don't share it? I don't intend to be cremated with any of it! It is in giving that I connect with others, with the world and with the divine."
........ Isabel Allende

"Don't ask yourself what the world needs - ask yourself what makes you come alive, and then go do it. Because what the world needs is people who have come alive."
........ Harold Thurman Whitman

"The real voyage of discovery consists not of seeing new landscapes, but in having new eyes...."
........ Marcel Proust

"It is by riding a bicycle that you learn the contours of a country best, since you have to sweat up the hills and coast down them.. you have no such accurate remembrance of a country you have driven through as you gain by riding a bicycle...."
........ Ernest Hemingway

"Ambition leads me not only father than any other man has been before me, but as far as I think it is possible for man to go."
........ James Cook

"The grand show is enternal. It is always sunrise somewhere; the dew is never dried all at once; a shower is forever falling; vapour is ever rising. Eternal sunrise, eternal dawn and gloaming, on sea and continents and islands, each in its turn, as the round earth rolls."
........ John Muir

"The bicycle is the most civilised conveyance known to man. Other forms of transport grow daily more nightmarish. Only the bicycle remains pure in heart."
........ Iris Murdoch

"Photography for me is not looking, it's feeling. If you can't feel what you're looking at, then you're never going to get others to feel anything when they look at your picture...."
........ Don McCullin












Been counting visitors since some time in August 2008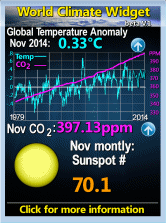 Search this moblog
---
Recent visitors
On Tuesday I had the last of the FEC phase of chemo. In 19 days time I'll be half way through the regime which is great. I'm hoping that I have as few bad side effects from the taxotere as I did from the FEC but will have to wait and see.

Chemo Day was quite scary - I knew my neutrophils had been 0.4 from at least the Thursday before to the Sunday morning and had been told that it would either be delayed for a week or the dosage changed on Tuesday if they didn't improve. Also over the course of my incarceration it transpired that my veins are collapsing. That's not as dire as it sounds, but means getting any amount of blood out or any other stuff in is problematic. This should fix itself after chemo but isn't particularly useful right now.

The head of the oncology practice gave me a b*ll*cking for discharging myself, although I'd only have been kept in for another day anyway. I (believe I) knew what I was doing; for sure I wasn't displaying any of the symptoms of septicemia (a big risk for those on chemo) and am still taking the antibiotics just in case.

During the incarceration - apart from pain and bruising in the area around the catheter that was used for the antibiotics IV- I really did feel perfectly well and whenever possible left my phone number with the nurse and walked lap after lap around the hospital and adjoining mini park.

Another good thing came from this. Having been ill and exhibited that I'm at-risk, NHS deems me eligible for the drug that boosts bone marrow production of white blood cells and neutrophils. It's something I wanted from the start but not having a spare £2,000 per cycle couldn't afford to do it privately. Apparently you need to be taught how to jab yourself in the stomach with a 3mm needle so the nurse will be visiting on Saturday.

Good came on Chemo Day too. After delivering Sunday's shots for a front cover commission I have another photo-only commission from Dance Today. Since I'm not ill, get the drug I wanted anyway, didn't have to delay the chemo, am nearly half way through and am off to Trafalgar Square for a midnight shoot later this week I think I've experienced a net gain :)

There may have been no reception in the wards but the phonecam got a good workout in my hospital stay - here are some of the shots.
12th Aug 2009, 09:30 |
tags:#SE c905
,#hospital incarceration
,#chemo regime
,#prevention of septicemia
,#post breast cancer op
,#post op chemo