quixotic axolotl
by mouseninja
user profile | dashboard | imagewall | mouseninja maps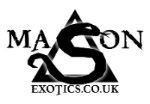 Axolotl

I like my axolotl
I keep her in a bottle
And if I'm feeing cross or mad
Or down or hurt or bad
I pull the cork and let her out
With fiery roar and shout
She flashes sparks and bellows loud
And throws her weight about
And when the monster's scared
my friends made them hide upstairs
I catch the raging, stamping beast…and put her right back there.
Axolotl in a bottle, I really like you such a lotl.

Source: Whitehouse, E & Pudney, W, A Volcano in my Tummy, The Peace Foundation, Auckland 2002


Search this moblog
Recent visitors
Friends
More...
rss feed
this is Oscar... My Pacu.

I thought he felt a bit lonely.....
I felt obliged to buy something so i had some change to give the blue cross, who are raising money today. :)

28th Aug 2006, 11:45
comments (0)
not quite as exciting as the animals in the zoo...

but they taste and smell better :)
27th Aug 2006, 14:14
comments (0)
mmm... cow biscuits :)

they're ace.. they have pics of cows on, doing different things..

Cow-Asaki / Milk Shake / Moo-dy / Udders-Field are some of them....

:)
27th Aug 2006, 12:10
comments (7)
great name for a shop...

they even have a Stoned account card!
27th Aug 2006, 10:03
comments (0)
i think he's about to steal someone's soul.....

27th Aug 2006, 10:02 |
tags:#mason
comments (4)
she really was sat there for ages, trying to get it to work... :)

*4* batteries Sazzle!!
27th Aug 2006, 10:00 |
tags:#sazzle
comments (8)
26th Aug 2006, 14:10
comments (0)