hollive's moblog
by hollive
user profile | dashboard | hollive maps
I am Holly...
This is my moblog apparently..
Aidan is my boyfriend and he is fun! :)







I study Film & Television studies at Northampton uni.. it's ok... it's a life!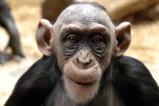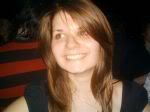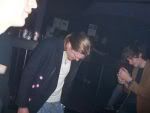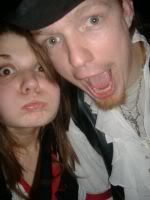 Recent visitors
Friends
More...
rss feed
So Mugglenet has released the new book title for Harry Potter:
 
Book 7 - Harry Potter and the Deathly Hallows!!
 
What does this mean?
I am excited.
 

(picture courtesy of googleimages)
21st Dec 2006, 16:34
comments (19)
.. for having wet feet!
Where is the justice?


21st Dec 2006, 16:05
comments (13)
Alex and Rich
Me and Steff
Alex, Mum, Nan, Auntie Carol, Me
Dave and Emily
Alex, Emily, Dave, Me


21st Dec 2006, 11:59
comments (7)
Me and Steff in the first one...
There'll be better ones from my Dad's camera..although apprently a lot of them are out of focus.
These are just crappy ones from my phone.
Think you're a film buff? Play the
Movie Mogul quiz
for a chance to win fantastic prizes
20th Dec 2006, 19:26
comments (4)
These just came through our door...
Presents from Helen for my birthday and Christmas.
A card with a baby Coral on...
A HMV gift card...
And a Harry Potter and the Chamber of Secrets film cell... It is awesome :)
And now I feel quite guilty for not joining her in our final lecture today... :/

I'm getting some awesome presents this year... People are kind.


15th Dec 2006, 13:03
comments (15)
Carly came back dressed as a present!
God knows where she found it.
But it was very funny! :D


14th Dec 2006, 12:05
comments (7)
30 for a ?1? I love Poundland.
They are fun.
We decorated Nuala and Carly with them. They went to Hush. I couldn't be bothered with it tonight. But Aidan surprised me by coming over which was ace :)


14th Dec 2006, 01:28
comments (1)
Yay! Us :)
13th Dec 2006, 13:04
comments (10)