hollive's moblog
by hollive
user profile | dashboard | hollive maps
I am Holly...
This is my moblog apparently..
Aidan is my boyfriend and he is fun! :)







I study Film & Television studies at Northampton uni.. it's ok... it's a life!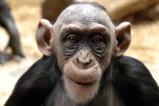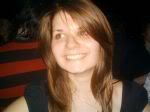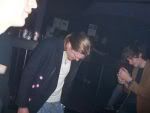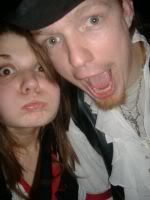 Recent visitors
Friends
More...
rss feed
1- he looks at the wall...
2- he gets into his wheel.. but gets out again!


6th Jun 2007, 22:12
comments (0)
... of toilet rolls!


6th Jun 2007, 22:01
comments (7)
Aidan bought me a present! a little angel monkey...
with a very pert bum!!
:)


6th Jun 2007, 17:58
comments (3)
1- Spin fun!
2- This is what Mr Molesworth would look like if he were a man!
3- I signed the guestbook


5th Jun 2007, 17:47
comments (1)
Today me and Nuala went to the museum while we were waiting for Rich to get his hair cut... there were lots of shoes there...

1-Duplo love!!
2- Wizard of Oz shoes..


5th Jun 2007, 17:44
comments (7)
...trying to eat a bit of lettuce bigger than himself!
and he's too lazy to climb all the way up the tube.. he just wedges his body in it and eats from there... :)


29th May 2007, 15:11
comments (5)
Look at this butterfly! I love the colouring!! I've never seen one of this colour before.. It looked like someone had painted its wings red.. it's lovely! :)
Txt a lot? Get
Messenger FREE on your mobile.
24th May 2007, 18:01
comments (10)
yay it came :)
has anyone seen this film? it's very strange.. I love it though..
I've gota write an exam on it next week in relation to the 'abject'... interesting..
but it does mean i'll be sat inside watching it while the weather is so nice outside :(


23rd May 2007, 09:19
comments (11)