hollive's moblog
by hollive
user profile | dashboard | hollive maps
I am Holly...
This is my moblog apparently..
Aidan is my boyfriend and he is fun! :)







I study Film & Television studies at Northampton uni.. it's ok... it's a life!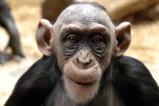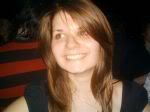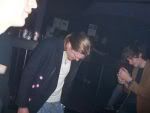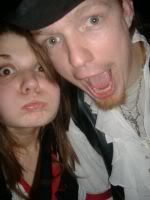 Recent visitors
Friends
More...
rss feed
.Oo I sent this from my phone. It worked. Good. The first picture is of my and my friend Matthew. We were about 8 maybe? I don't really know. Yes I was a tomboy... pretty much up until my first year of uni. Being a boy was fun. I loved football, and Man United (don't kill me...).. and Subuteo. Matt was crap at it so that was a bonus.

The second picture is of Matthew again.. (the pleasent (haha) boy with spaghetti hanging out of his mouth.. nice.) I am next to him pulling a stupid face wearing horrible clothes.. what possessed my parents to allow me to have such a fringe I do not know. My Dad is opposite me (prior to his full hair loss!) and Mum is next to him. ( She will kill me for putting this up!!) Alex, my sister, is next to Mum putting food in her mouth.
This was taken at new year.. probably the same year, or possibly the previous year, to the photo above it. It was in Franks - our choice restaurant for many new years during our childhood. Matt's Dad probably took this photo.. his Mum was absent because she often worked nights during New Year.
This has a lot of good memories for me.. Despite Matthew's wonderful eating habits, these times were some of the best during my childhood (With the exception of playing many games, indoor and out, with my dad! They were the best!!). I know these pictures and this story is boring to most people but I just felt the need to post it.. was feeling rather nostalgic.
If nothing else,they will perhaps provide much entertainment for Backwards Lamb and Paintist...

expect many more.. I'm having a room clear out! Maybe I'll post a more recent picture of Me Matt and Alex!
12th Jun 2008, 16:04
comments (10)
... I'm packing up my books, essays, projects and folders into a box to probably gather dust and mice faeces in my parents attic (although they don't know that yet!)... and one day when I have two kids and a few dogs (and a load of other animals, maybe cats, guinea pigs, capybaras... I don't know yet.) I'll get emotional and nostalgic and realise that I should've made the most of my final month as a student...Because today I finished my last exam EVER (maybe), thus concluding my three year course. And after a pretty horrible and eventful weekend, along with the realisation that I've gota stop hanging around and become a real person, I'm feeling pretty sad about it all! Maybe because I have no academic target to fill the void with... maybe it's because I feel really weird because I don't feel guilty for sitting on facebook, or watching TV because I should be doing work.. I don't know.
It's a pretty emotional day for many!
The one thing that reassures me is that many of my friends are in the same position as me; not knowing what the hell they are going to do for a career.
I'm in my student house for another month so first thing tomorrow... job hunting begins!
27th May 2008, 19:42
comments (6)
24th May 2008, 18:13
comments (5)
... a Rubix Cube. Unfortunately my pictures are too big to post the process.. but here's the finished piece! I made it myself!! :P
24th May 2008, 18:12
comments (1)
Mr Molesworth!He's so old now.
23rd Apr 2008, 11:38
comments (7)
This time next week I'll be on tour with the Lacrosse team. it's fair to say I'm 'shitting it'.. but if I live to tell the tale I'm sure there'll be some interesting pictures on facebook or here..
11th Mar 2008, 11:52
comments (2)
Bmal bought and painted this for me :) Munny Harry!! :D
15th Feb 2008, 16:46
comments (4)
Bmal bought and painted this for me! Munny Harry! :D
15th Feb 2008, 16:36
comments (1)