hollive's moblog
by hollive
user profile | dashboard | hollive maps
I am Holly...
This is my moblog apparently..
Aidan is my boyfriend and he is fun! :)







I study Film & Television studies at Northampton uni.. it's ok... it's a life!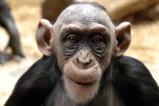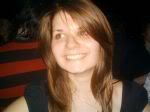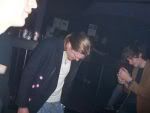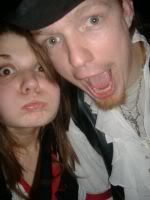 Recent visitors
Friends
More...
rss feed
26th Feb 2009, 23:00
comments (2)
totoro!
present for Nuala!
1st Oct 2008, 22:48
comments (2)
1st Oct 2008, 22:47
comments (3)
I'm not very artistic at all.. but I had a go at making some little stuffed animal heads and I think they're quite good... for me :)They are a mouse, rabbit and a cat. I might make them into keyrings or fridge magnets or something.
30th Sep 2008, 21:21
comments (4)
.
23rd Jun 2008, 15:39
comments (10)
Mr Molesworth sadly died today :(

Long after this picture was taken I might add - he didn't eat all of this apple!!

It is a very sad day.. he'll be truely missed. He was a brilliant pet.

18th Jun 2008, 23:05
comments (5)
Shame these are blurry...

The top photo is of me, Dad and Coral.. This is probably my favourite photo ever :) Dad used to have to lie down on the floor with Coral when she was young to stop her running around like a loon. So I used to lie with him :)

Second picture is (from left) me, Alex (in the middle) and Matt again. Don't really know the story behind this but just thought it was another nice photo that I found while clearing my room.
15th Jun 2008, 23:59
comments (0)