Life with The Woodys
by ukmari & woody2shooz
user profile | dashboard | imagewall | ukmari & woody2shooz maps
Food, Dogs and
Music Life in London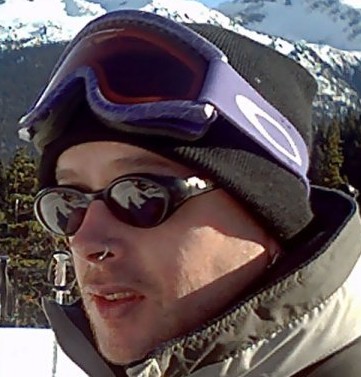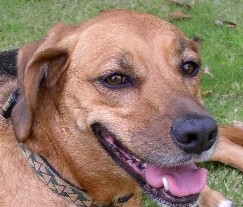 Hi, We are The Woodys,
please click to expand the photos



Random image from
"Life with The Woodys"



Random image from
"Like life, only smaller"



"Japan" random image



"London" random image

Tag search from
Life with The Woodys
London Life
Dog life
Food life
Music life

mobloguk tag search

XML


Get RSS Buttons
Search this moblog
Recent visitors
Friends
More...
rss feed
Hello to
Indy's
pink nose
25th Nov 2006, 19:51 |
tags:#nose
comments (3)
Woody took our very old toastie maker out from deep inside the cupboard and made this last night. Funny thing he does when he gets drunk, especially making all his effort to find the toastie maker!
But it was very tasty
25th Nov 2006, 19:49 |
tags:#food
comments (0)
Passing out is Woody's usual routine for Friday.
Bless....
24th Nov 2006, 22:04 |
tags:#sleep
comments (2)
A day out from the office today. Had to go to Coventry for a stocktaking. I was supposed to meet up with two of my colleagues at Euston around 07:45 to take the 08:10 train. For some reason, I thought the meeting time was one our later and completely missed the train. I arrived at Euston station exactly one hour late. Oops.
THIS was from a dog fight! I know my dog Woody and a neighbour's dog, which is a very big male Staffordshire terrier, don't get on.

Yesterday, the neighbour's front door was not shut properly and the dog got out loose. He charged at us and attacked my Woody. Woody was always provoking the Staffy every time he walked pass the door, so it is kind of his fault as well. Woody is just as bad!

While I was trying my best to keep Woody away from the Staffy dog (Woody was on the lead), somehow I put my finger into Woody's mouth when he was barking.

Ouch! Both dogs are fine without any scratches.
Only ME?!
Bloody dogs!
I know, Japanese like these kind of silly stuff especially when we get together for drink!
Kumi's flat mate (top left) had his birthday party.

He left his work in Japan and came to London for study. These guys are his classmates.
Found this green tea the other day at our local Tesco. I don't normally like flavoured green tea, but this is a good one.
10th Nov 2006, 11:30 |
tags:#tea
comments (2)
Forgot my keys at work. Can't get out until Woody comes home.
10th Nov 2006, 11:16 |
tags:#home
comments (2)