Pattern Recognition
by Dhamaka
user profile | dashboard | imagewall | contact user | Dhamaka maps


"Insanity: doing the same thing over and over again and expecting different results"........ Albert Einstein


My new dance photography blog, DanceTog is here

My formal G20Voice blog is here


"When you're standing on a comfortable rug, you have to expect it to be pulled from under your feet sometimes"
........ Ben Moor



My homesite

My flickr

C_E on twitter

Images on twitter

CyclistOnChemo on twitter

My facebook

This is my personal blog, not a venue for saleable images. In fact, because it's here that I share things that are important to me with the members of the moblog community, photo quality's not my priority. Events, occasions, achievements, thoughts, trips and experiments - you'll find them all here. Contact me for the development version of my photo portfolio, for a selection of saleable images or visit my dance photography blog or my website for cuttings. And remember that all photos remain my copyright unless I've specifically said otherwise.

* * * *

"Every time I see an adult on a bicycle I no longer despair for the future of the human race"
........ H G Wells

"All life is an experiment. The more experiments you make the better"
........ Ralph Waldo Emerson

"Luck favours the prepared mind"
........ Louis Pasteur

"Never to get lost is not to live, not to know how to get lost brings you to destruction, and somewhere in the terra incognita in between lies a life of discovery."
........ Rebecca Solnit

"Give, give, give -- what is the point of having experience, knowledge or talent if I don't give it away? Of having stories if I don't tell them to others? Of having wealth if I don't share it? I don't intend to be cremated with any of it! It is in giving that I connect with others, with the world and with the divine."
........ Isabel Allende

"Don't ask yourself what the world needs - ask yourself what makes you come alive, and then go do it. Because what the world needs is people who have come alive."
........ Harold Thurman Whitman

"The real voyage of discovery consists not of seeing new landscapes, but in having new eyes...."
........ Marcel Proust

"It is by riding a bicycle that you learn the contours of a country best, since you have to sweat up the hills and coast down them.. you have no such accurate remembrance of a country you have driven through as you gain by riding a bicycle...."
........ Ernest Hemingway

"Ambition leads me not only father than any other man has been before me, but as far as I think it is possible for man to go."
........ James Cook

"The grand show is enternal. It is always sunrise somewhere; the dew is never dried all at once; a shower is forever falling; vapour is ever rising. Eternal sunrise, eternal dawn and gloaming, on sea and continents and islands, each in its turn, as the round earth rolls."
........ John Muir

"The bicycle is the most civilised conveyance known to man. Other forms of transport grow daily more nightmarish. Only the bicycle remains pure in heart."
........ Iris Murdoch

"Photography for me is not looking, it's feeling. If you can't feel what you're looking at, then you're never going to get others to feel anything when they look at your picture...."
........ Don McCullin












Been counting visitors since some time in August 2008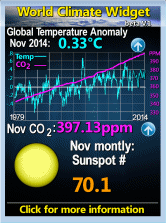 Search this moblog
Recent visitors
Friends
More...
rss feed
Katie the Editor emailed me on Friday to ask for an updated bio. I was on assignment at the time and sent back a rushed email on my phone. Although I knew the subject I had no idea which image she had chosen. The suspense was killing me - there was no way I was going to be able to wait for the mag to arrive through my letter box - so I emailed her this morning and asked for it to include in a presentation I'm giving this afternoon.

And here it is... and there's one thing I can share with you for sure.... I'll never, never, never be able to second guess my editors
The fundamental element and special glory of popular literature. A thought that snores in words that smoke. All that is mortal of a departed truth. A jelly-fish withering on the shore of the sea of thought. A desiccated epigram


..... Ambrose Bierce
is dotted with many tempting parking places


....unknown
16th Jan 2009, 18:57
comments (10)
"May I have a cookie?" "Why is the sky blue?" and "What does a cow say?" are far more likely to elicit a cheerful response than "Where's your manuscript?" Why haven't you called?" and "Who's your lawyer?

..... Fran Lebowitz
I take the one I've never tried

... Mae West
which you will ask and which I must try to answer is this, "What is the use of climbing Mount Everest?" and my answer must at once be, "It is no use." There is not the slightest prospect of any gain whatsoever. Oh, we may learn a little about the behavior of the human body at high altitudes, and possibly medical men may turn our observation to some account for the purposes of aviation. But otherwise nothing will come of it. We shall not bring back a single bit of gold or silver, not a gem, nor any coal or iron. We shall not find a single foot of earth that can be planted with crops to raise food. It's no use. So, if you cannot understand that there is something in man which responds to the challenge of this mountain and goes out to meet it, that the struggle is the struggle of life itself upward and forever upward, then you won't see why we go. What we get from this adventure is just sheer joy. And joy is, after all, the end of life. We do not live to eat and make money. We eat and make money to be able to enjoy life. That is what life means and what life is for.

......Sir George Leigh Mallory
Between now and the Olympics I'm going to run a series of school children's photographic competitions. Winners will be exhibited and any money from exhibition sales will be divided between the school and a charity of the school's choice. Winners will also get cameras for their schools (
Jacobs
has already agreed to this) and I hope to be able to get their work published in a book.
If it all works out OK (and this bit is a big 'if') the finalists from the next 2-3 years of competitions will also be exhibited at the same time as the Olympics - less than 3 minutes walk from ExCeL. That's where the boxing, judo, taekwondo, weightlifting and wrestling will be held.
I need help from others to do this justice. The equivalent of a couple of hours a week, a couple of days of sustained work or even a couple of hours a month. This is too big to do on my own, so I need you.
Can you help?
(I don't have any shots of UK school children so this image shows some of Medellin's underprivileged kids - on a special day out to where they learned more of the importance of their environment. I'm working on another project that I hope will benefit them)
I made a snowman and my brother knocked it down and I knocked my brother down and then we had tea

....... Dylan Thomas




(there are so many fantastic tea quotes, I'm going to have to find the opportunity to show some more)